MAYASEVEN Team is here, Why are you waiting for the real attack from bad guys?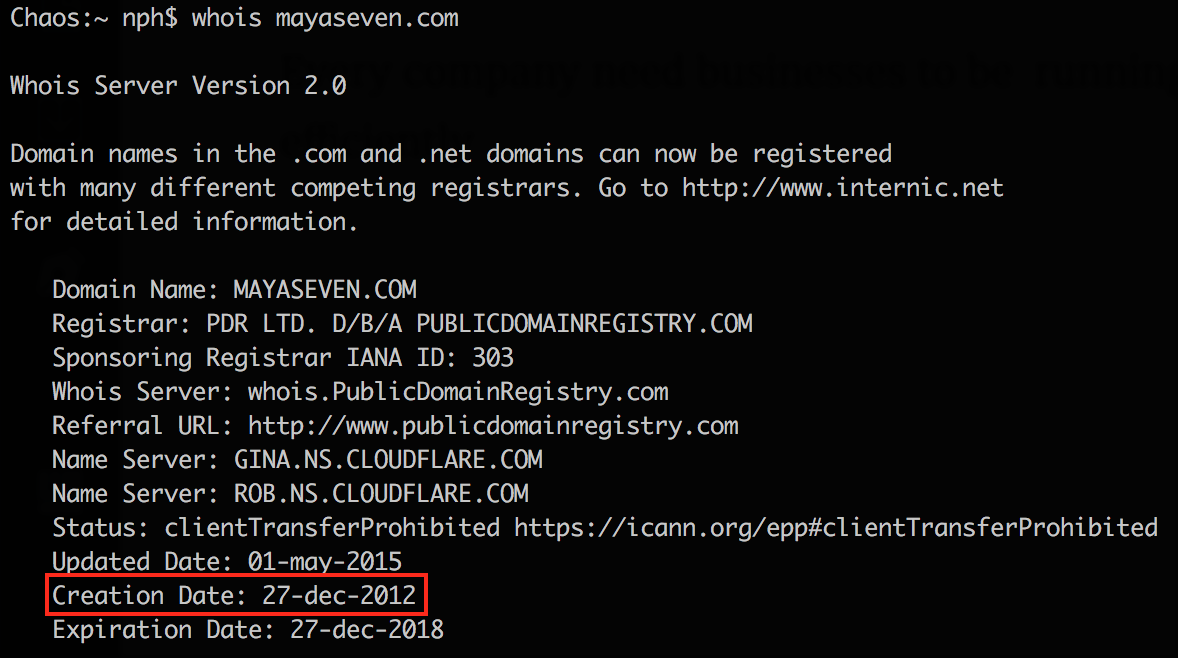 First, our team grouped from Ethical Hacker that wants to share knowledge about computer hacking for a community. Later our goal is to provide best security services for our clients and support information security community.
Outstandingly, our team wins many major rewards in Thailand and have several leading penetration testing certificates worldwide.
We have provided penetration testing service for several leading companies in Thailand in many industries such as financial, banking, insurance, military, game, government, e-commerce, etc. and also in worldwide.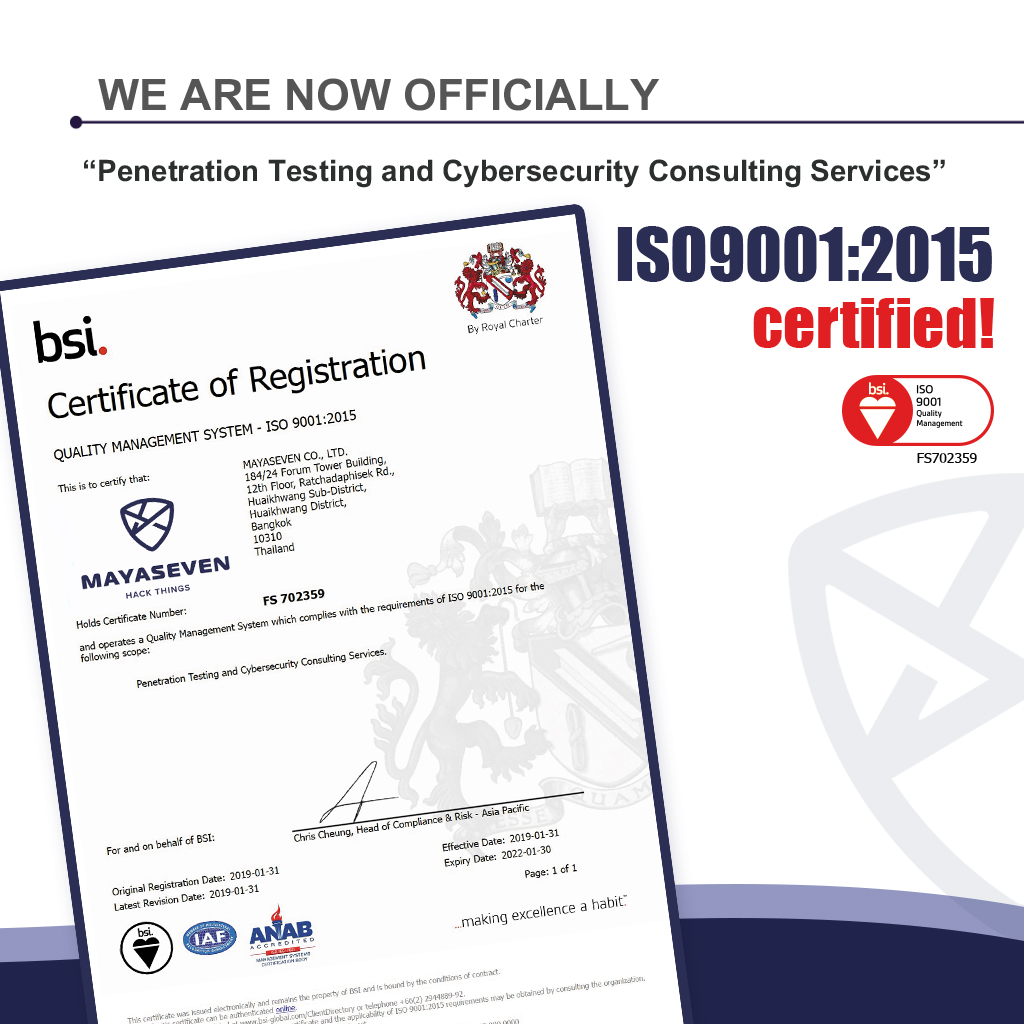 MAYASEVEN can help you improve the quality of your business by strengthening your security of services to keep your business from hackers.
We have been certified in ISO 9001:2015 to ensure that our teams can perform penetration testing professionally.
We always stay on the security trends to keep our testing methodology up to date. Our teams have won many awards in many security field competitions.
We still use our certified testers to perform penetration testing on our clients, and you can be sure that our clients will ever get the best quality from us for their business.
Our passion for what we do transfers into our services
Students love our training