MAYASEVEN's Vision, Mission and Values
Vision
Educate people, secure society to build the better world.
Mission
Provide security and knowledge to society through continuous improvement to preserve the standard quality at the international level.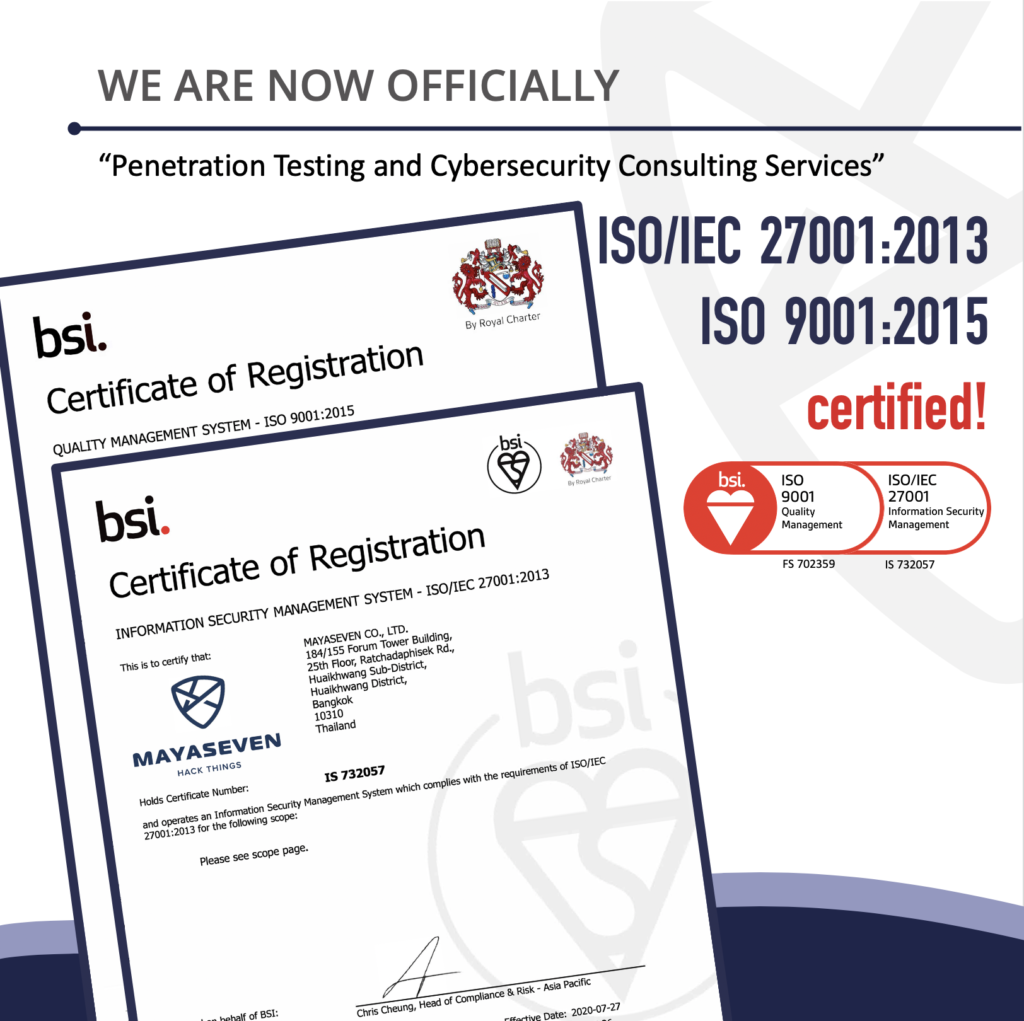 Founded in 2012, Reinvented for 2017
MAYASEVEN was founded in 2012 by a group of people passionate about hacking things. According to our vision, we spark cybersecurity awareness by providing in-depth hacking and pentesting articles, teaching information security, and giving a presentation to the cybersecurity community to make the world more secure.
Later in 2017, MAYASEVEN registered as MAYASEVEN CO., LTD., to upgrade the quality of services and capabilities to the international standard level following our mission. We have achieved the certification for ISO 9001:2015 and ISO/IEC 27001:2013 and have expanded our business to Southeast Asia.
Our passion for what we do transfers into our services
Students love our training